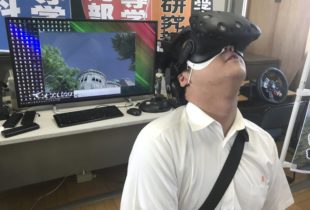 August 6, 1945. The U.S. dropped an atomic bomb on Hiroshima, Japan, and 3 days later, dropped another on Nagasaki to end World War 2.
Now, exactly 73 years later, students in Japan have 3D modeled the cities to be viewed in VR/360. "Even without language, once you see the images, you understand. That is definitely one of the merits of this VR experience," said one viewer about the experience.
VR's powerful immersion can help us gain empathy. This experience will undoubtedly keep the memory of this tragic event alive so it can be shared with future generations allowing them to understand the power of nuclear warfare.
#hiroshima #nagasaki #japan #US #VR #Virtualreality #immersive #experience #atomicbomb #3dmodel #welcometothefuture
http://time.com/5358430/japan-virtual-reality-hiroshima